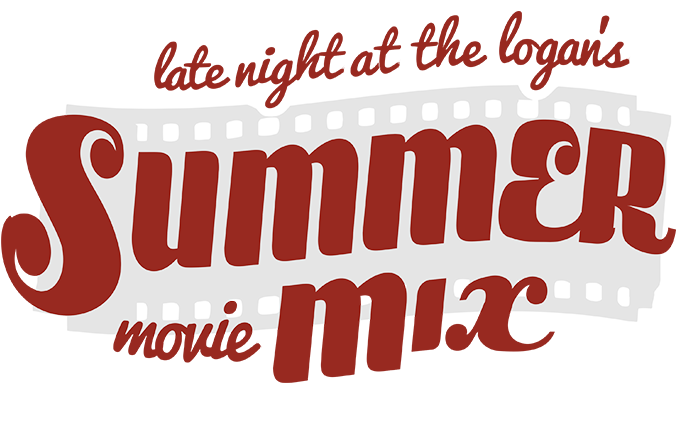 A Late Night at the Logan Series
Tues-Thurs night screenings | Fri-Mon night screenings
Tickets are $9 and available now
Featuring a month long set of must-see Late Night at the Logan films! Check out the schedule below, and don't miss your chance to see some of these knockout films on the big screen. Join us early and hang out at our bar or in our Lounge. Partake in something delicious from our special cocktail menu or enjoy any of your favorites from our fully stocked bar.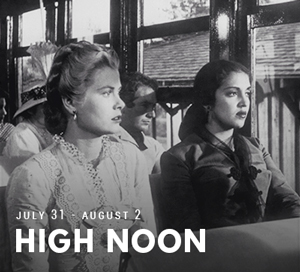 High Noon (1952) Jul 31 - Aug 2 at 10:30 PM
A newspaper editor uses every trick in the book to keep his ace reporter ex-wife from remarrying.
Director: Howard Hawks
Writers: Charles Lederer, Ben Hecht
Cast: Cary Grant, Rosalind Russell, Ralph Bellamy
Country: United States
Rated: NR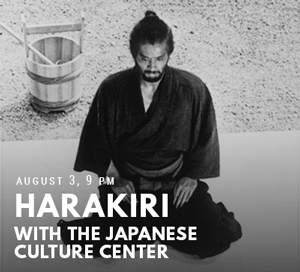 Harakiri (1962) Aug 3 at 9 PM
A samurai arrives at a feudal lord's home requesting a place for suicide. But when he inquires about a younger samurai there before him things take an unexpected turn.
Director: Masaki Kobayashi
Writers: Shinobu Hashimoto (screenplay), Yasuhiko Takiguchi
Cast: Tatsuya Nakadai, Akira Ishihama, Shima Iwashita
Country: Japan
Rated: NR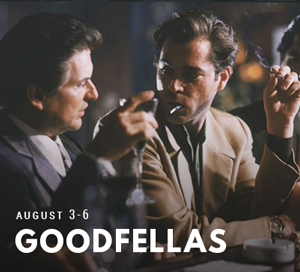 Goodfellas (1990) Aug 3-6 at 11 PM
The story of Henry Hill and his life in the mob with partners Jimmy Conway and Tommy DeVito in the Italian-American crime syndicate.
Director: Martin Scorsese
Writers: Nicholas Pileggi, Nicholas Pileggi
Cast: Robert De Niro, Ray Liotta, Joe Pesci
Country: United States
Rated: R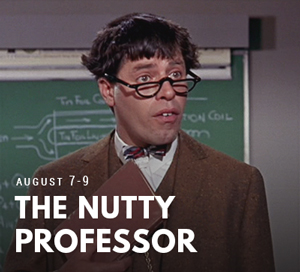 The Nutty Professor (1963) Aug 7-9 at 10:30 PM
To improve his social life, a nerdish professor drinks a potion that temporarily turns him into the handsome, but obnoxious, Buddy Love.
Director: Jerry Lewis
Writers: Jerry Lewis, Bill Richmond
Cast: Jerry Lewis, Stella Stevens, Del Moore
Country: United States
Rated: NR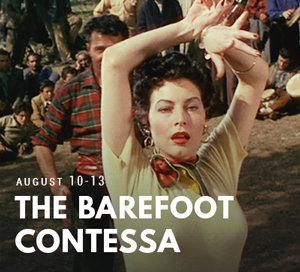 The Barefoot Contessa (1954) Aug 10-13 at 11 PM
Has-been director Harry Dawes gets a new lease on his career when hired to direct a film. He finds himself in Madrid to see nightclub dancer Maria Vargas.
Director: Joseph L. Mankiewicz
Writer: Joseph L. Mankiewicz
Cast: Humphrey Bogart, Ava Gardner, Edmond O'Brien
Country: United States | Italy
Rated: PG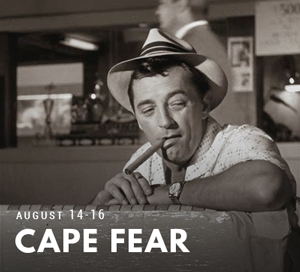 Cape Fear (2005) Aug 14-16 at 10:30 PM
A lawyer's family is stalked by a man he once helped put in jail.
Director: J. Lee Thompson
Writers: John D. MacDonald, James R. Webb
Cast: Gregory Peck, Robert Mitchum, Polly Bergen
Country: United States, Canada
Rated: NR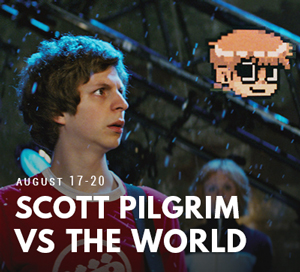 Scott Pilgrim vs The World (2010) Aug 17-20 at 11 PM
Scott Pilgrim must defeat his new girlfriend's seven evil exes in order to win her heart.
Director: Edgar Wright
Writers: Michael Bacall, Edgar Wright
Cast: Michael Cera, Mary Elizabeth Winstead, Kieran Culkin
Country: United States | UK | Canada | Japan
Rated: PG-13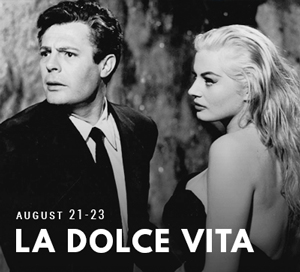 La Dolce Vita (1960) Aug 21-23 at 10:30 PM
A series of stories following a week in the life of a philandering paparazzo journalist living in Rome.

Director: Federico Fellini
Writers: Federico Fellini, Ennio Flaiano
Cast: Marcello Mastroianni, Anita Ekberg, Anouk Aimée
Country: Italy | France
Rated: NR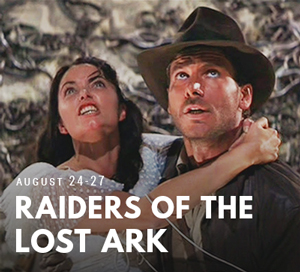 Raiders of the Lost Ark (1981) Aug 24-27 at 11 PM
In 1936, archaeologist and adventurer Indiana Jones is hired by the U.S. government to find the Ark of the Covenant before Adolf Hitler's Nazis can obtain its awesome powers.
Film Director: Steven Spielberg
Writers: Lawrence Kasdan, George Lucas
Cast: Harrison Ford, Karen Allen, Paul Freeman
Country: United States
Rated: PG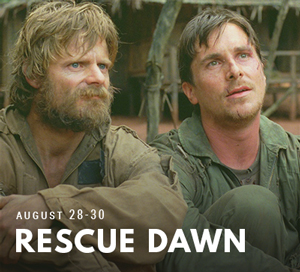 Rescue Dawn (2006) Aug 28-30 at 10:30 PM
A U.S. fighter pilot's epic struggle of survival after being shot down on a mission over Laos during the Vietnam War.
Film Director: Werner Herzog
Writer: Werner Herzog
Cast: Christian Bale, Steve Zahn, Jeremy Davies
Country: United States | Luxembourg
Rated: PG-13
Events Overview:
Every Monday, 8:30 PM – Open Mic Comedy (Sign-up at 8 pm)
Every Tuesday, 8 PM – Movie Trivia Night with your hosts, Juli & Jamie!
Friday, August 3, 7:30 PM – The Japanese Culture Center presents: Harakiri: Samurai & Seppuku screening and history night