A Late Night at the Logan Series
Tues-Thurs night screenings | Fri-Mon night screenings
Tickets available now
Featuring a month long set of Oscar winning and Oscar-worthy Late Night at the Logan films! Check out the schedule below, and don't miss your chance to see some of these classics on the big screen. Join us early and hang out at our bar or in our Lounge. Partake in something delicious from our special cocktail menu or enjoy any of your favorites from our fully stocked bar.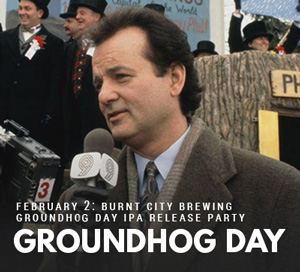 Groundhog Day (1993) Feb. 2 at 11 PM
With Burnt City Brewing Beer Tapping
A weatherman finds himself inexplicably living the same day over and over again.
Director: Harold Ramis
Writer: Harold Ramis and Danny Ruben
Cast: Bill Murray, Andie MacDowell, Chris Elliott
Country: United States
Rated: PG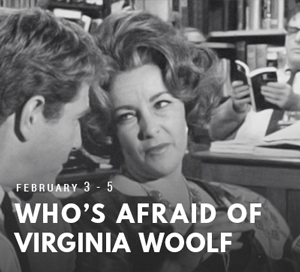 Who's Afraid of Virginia Woolf (1966) Feb. 3-5 at 11 PM
A bitter, aging couple, with the help of alcohol, use a young couple to fuel anguish and emotional pain towards each other.
Director: Mike Nichols
Writers: Ernest Lehman
Cast: Elizabeth Taylor, Richard Burton, George Segal
Country: United Kingdom
Rated: PG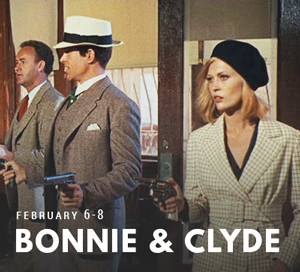 Bonnie & Clyde (1967) Feb. 6-8 at 11 PM
Bonnie Parker, a bored waitress falls in love with an ex-con named Clyde Barrow and together they start a violent crime spree through the country, robbing cars and banks.
Director: Arthur Penn
Writers: David Newman, Robert Benton
Cast: Warren Beatty, Faye Dunaway, Michael J. Pollard
Country: United States
Rated: PG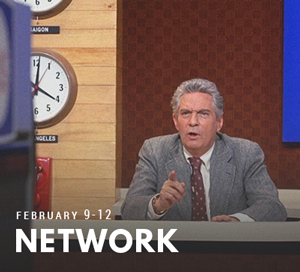 Network (1976) Feb. 9-12 at 11 PM
A television network cynically exploits a deranged former anchor's ravings and revelations about the news media for its own profit.
Director: Sidney Lumet
Writers: Paddy Chayefsky
Cast: Faye Dunaway, William Holden, Peter Finch
Country: United States
Rated: R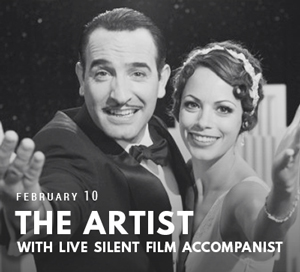 The Artist (2011) With live silent film organist, Jay Warren! Feb. 10 at 9 PM
A silent movie star meets a young dancer, but the arrival of talking pictures sends their careers in opposite directions.
Director: Michel Hazanavicius
Writers: Michel Hazanavicius
Cast: Paul Newman, Michael Ontkean, Strother Martin
Country: France | USA | Belgium
Rated: PG-13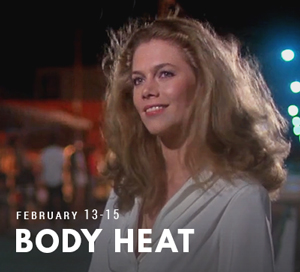 Body Heat (1981) Feb. 13-15 at 10:30 PM
In the midst of a searing Florida heat wave, a woman persuades her lover, a small-town lawyer, to murder her rich husband.
Director: Lawrence Kasdan
Writers: Lawrence Kasdan
Cast: William Hurt, Kathleen Turner, Richard Crenna
Country: United States
Rated: R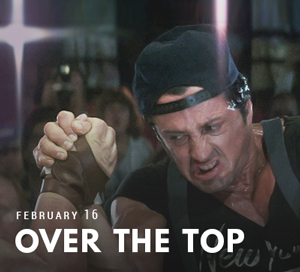 Over the Top (1987) Feb. 16 at 11 PM
With Burnt City Brewing Beer Tapping
Tough trucker Lincoln Hawk is determined to win back his son and triumph at the world arm wrestling championships.
Director: Menahem Golan
Writers: Gary Conway (story), David Engelbach
Cast: Sylvester Stallone, Robert Loggia, Susan Blakely
Country: United States
Rated: PG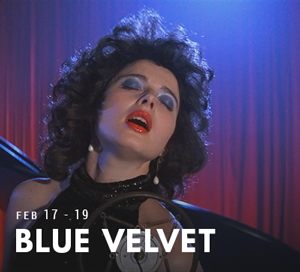 Blue Velvet (1986) Feb. 17-19 at 11 PM
The discovery of a severed human ear found in a field leads a young man to investigate a beautiful, mysterious nightclub singer the criminals who have kidnapped her child.
Director: David Lynch
Writers: David Lynch
Cast: Isabella Rossellini, Kyle MacLachlan, Dennis Hopper
Country: United States
Rated: R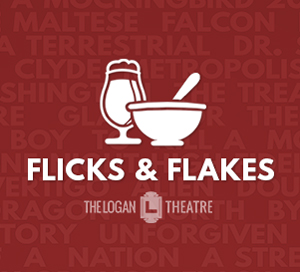 Flicks & Flakes: Friends Bingo + Trivia Feb. 18 at Noon
The Logan Lounge's monthly binge eating and binge watching event with $5 mimosas and a free cereal bar! This time we're talking F•R•I•E•N•D•S!
- Sign-up at noon
- Bring a team or fly solo
- Play Bingo and Trivia
- Win prizes
RSVP on Facebook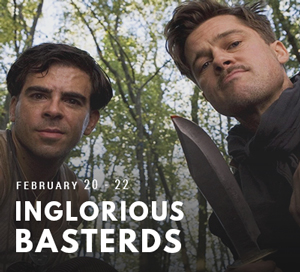 Inglorious Basterds (2009) Feb. 20-22 at 10:30 PM
In Nazi-occupied France, a plan to assassinate Nazi leaders by a group of Jewish U.S. soldiers coincides with a theatre owner's vengeful plans for the same.
Director: Quentin Tarantino, Eli Roth
Writers: Quentin Tarantino
Cast: Brad Pitt, Diane Kruger, Eli Roth
Country: United States | Germany
Rated: R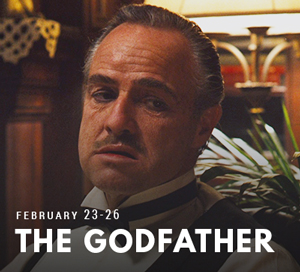 The Godfather (1972) Feb. 23-26 at 11 PM
The aging patriarch of an organized crime dynasty transfers control of his clandestine empire to his reluctant son.
Director: Francis Ford Coppola
Writers: Mario Puzo, Francis Ford Coppola
Cast: Marlon Brando, Al Pacino, James Caan
Country: United States
Rated: P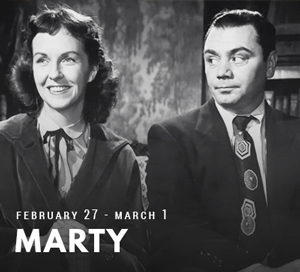 Marty (1955) Feb. 27 - Mar. 1 at 10:30 PM
A middle-aged butcher and a school teacher who have given up on the idea of love meet at a dance and fall for each other.
Director: Delbert Mann
Writers: Paddy Chayefsky, Paddy Chayefsky
Cast: Ernest Borgnine, Betsy Blair, Esther Minciotti
Country: United States
Rated: G
Events Overview:
Every Monday, 8:30 PM – Open Mic Comedy (Sign-up at 8 pm)
Every Tuesday, 8 PM – Movie Trivia Night with your hosts, Juli & Jamie! (Sponsored by Burnt City Brewing)
Sunday, February 2, 8 PM – "Groundhog Day" with Burnt City Brewing Phil's Pils IPA Release Party
Saturday, February 10, 9 PM – "The Artist" silent film screening with live musical accompaniment
Friday, February 16, 8 PM – "Over the Top" with Burnt City Brewing Beer Release Party
Sunday, February 18, Noon - 4 PM – Flicks & Flakes Bingo, Trivia, and Cereal Marathon