Tues-Thurs night screenings | Fri-Mon night screenings
Tickets on sale now
Featuring a month long set of Oscar winning and Oscar-worthy Late Night at the Logan films! Check out the schedule below, and don't miss your chance to see some of these classics on the big screen. Join us early and hang out at our bar or in our Lounge. Partake in something delicious from our special cocktail menu or enjoy any of your favorites from our fully stocked bar.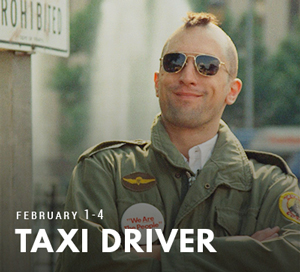 Taxi Driver (1976) Feb 1-4 at 11 PM
A veteran works as a taxi driver in New York City, where the perceived decadence and sleaze fuels his urge for violent action by attempting to liberate a presidential campaign worker and an underage prostitute.
Director: Martin Scorsese
Writers Paul Schrader
Cast: Robert De Niro, Jodie Foster, Cybill Shepherd
Rated: R
Runtime: 1h 54min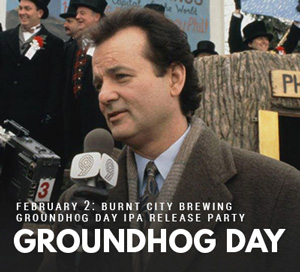 Groundhog Day (1993) Feb 2
A weatherman finds himself inexplicably living the same day over and over again.
Director: Harold Ramis
Writers: Danny Rubin, Harold Ramis
Cast: Bill Murray, Andie MacDowell, Chris Elliott
Rated: PG
Runtime: 1h 41min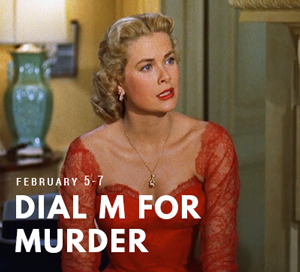 Dial M for Murder (1954) Feb 5-7 at 10:30 PM
A tennis player frames his unfaithful wife for first-degree murder after she inadvertently hinders his plan to kill he
Director: Alfred Hitchcock
Writer: Frederick Knott
Cast: Ray Milland, Grace Kelly, Robert Cummings
Rated: PG
Runtime: 1h 45min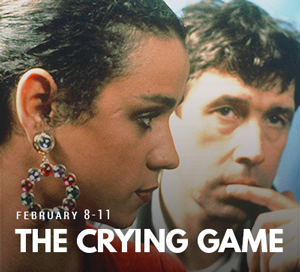 The Crying Game (1992) Feb 8-11 at 11 PM
A British soldier kidnapped by IRA terrorists soon befriends one of his captors, who then becomes drawn into the soldier's world.
Director: Neil Jordan
Writer: Neil Jordan
Cast: Stephen Rea, Jaye Davidson, Forest Whitaker
Rated: R
Runtime: 1h 52min
Say Anything (1989) Feb 13-14 at 8:30 PM
A noble underachiever and a beautiful valedictorian fall in love the summer before she goes off to college.
Director: Cameron Crowe
Writer: Cameron Crowe
Cast: John Cusack, Ione Skye, John Mahoney
Rated: PG-13
Runtime: 1h 40min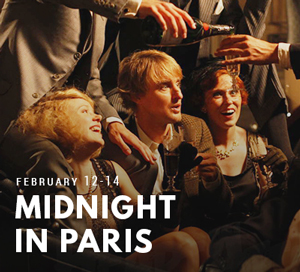 Midnight in Paris (2011) Feb 12-14 at 10:30 PM
While on a trip to Paris with his fiancée's family, a nostalgic screenwriter finds himself mysteriously going back to the 1920s everyday at midnight.
Director: Woody Allen
Writer: Woody Allen
Cast: Owen Wilson, Rachel McAdams, Kathy Bates
Rated: PG-13
Runtime: 1h 34min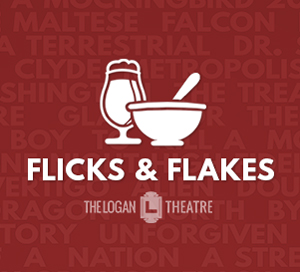 Flicks & Flakes Feb 10, Noon to 4 PM
LoganSquarist presents Flicks & Flakes: The Logan Lounge's monthly binge eating and binge watching event with a complimentary cereal bar, bingo, trivia, and drink specials!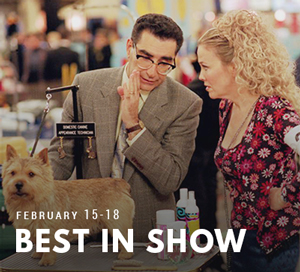 Best in Show (2000) Feb 15-18 at 11 PM
A colorful array of characters compete at a national dog show.
Directors: Christopher Guest
Writers: Christopher Guest, Eugene Levy
Cast: Fred Willard, Eugene Levy, Catherine O'Hara
Rated: PG-13
Runtime: 1h 30min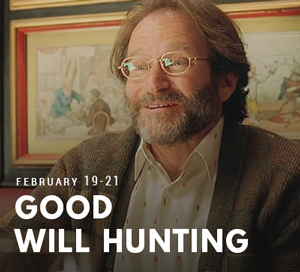 Good Will Hunting (1997) Feb 19-21 at 10:30 PM
Will Hunting, a janitor at M.I.T., has a gift for mathematics, but needs help from a psychologist to find direction in his life.
Director: Gus Van Sant
Writers: Matt Damon, Ben Affleck
Cast: Robin Williams, Matt Damon, Ben Affleck
Rated: R
Runtime: 2h 6min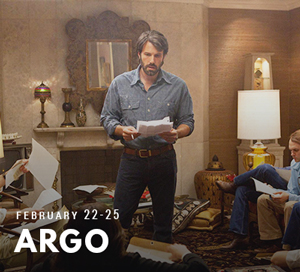 Argo (2012) Feb 22-25 at 11 PM
Acting under cover of a Hollywood producer scouting a location for a sci-fi film, a CIA agent launches a dangerous operation to rescue six Americans in Tehran, 1979.
Director: Ben Affleck
Writers: Chris Terrio, Tony Mendez
Cast: Ben Affleck, Bryan Cranston, John Goodman
Rated: R
Runtime: 2h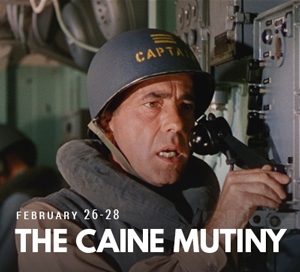 The Caine Mutiny (1954) Feb 26-28 at 10:30 PM
When a U.S. Naval captain shows signs of mental instability that jeopardizes the ship, the first officer relieves him of command and faces court martial for mutiny.

Director: Edward Dmytryk
Writers: Stanley Roberts, Michael Blankfort
Cast: Humphrey Bogart, José Ferrer, Van Johnson
Rated: NR
Runtime: 2h 4min
Events Overview:
Every Monday, 8:30 PM – Open Mic Comedy (Sign-up at 8 pm)
Every Tuesday, 8 PM – Movie Trivia Night with your hosts, Juli & Jamie!
Sunday, Febuary 10, Noon to 4 PM – Flicks & Flakes Cereal and Bingo
Wednesday, February 20, 7 PM – Sinema Obscura

These February events are brought to you by the Logan Theatre and the following partners: