Tues-Thurs night screenings | Fri-Mon night screenings
Tickets on sale now
Featuring a month long set of Oscar winning and Oscar-worthy Late Night at the Logan films! Check out the schedule below, and don't miss your chance to see some of these classics on the big screen. Join us early and hang out at our bar or in our Lounge. Partake in something delicious from our special cocktail menu or enjoy any of your favorites from our fully stocked bar.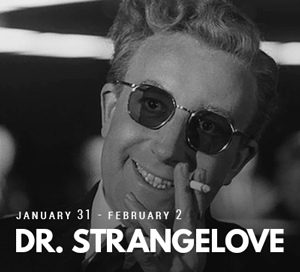 Dr. Strangelove (1964) Jan 31 - Feb 3 at 11 PM
An insane general triggers a path to nuclear holocaust that a War Room full of politicians and generals frantically tries to stop.
Director: Stanley Kubrick
Writers: Stanley Kubrick, Terry Southern
Cast: Peter Sellers, George C. Scott, Sterling Hayden
Rated: PG
Runtime: 1h 35min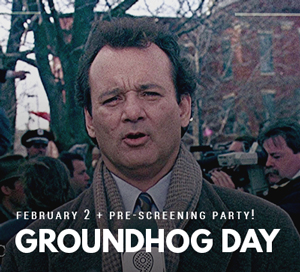 Groundhog Day (1993) Feb 2 at 9 PM
A weatherman finds himself inexplicably living the same day over and over again.
Director: Harold Ramis
Writers: Danny Rubin, Harold Ramis
Cast: Bill Murray, Andie MacDowell, Chris Elliott
Rated: PG
Runtime: 1h 41min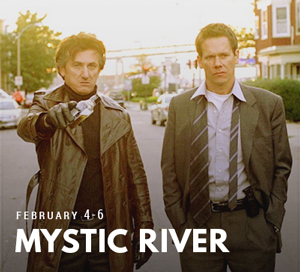 Mystic River (2003) Feb 4-6 at 10:30 PM
The lives of three men who were childhood friends are shattered when one of them has a family tragedy.
Director: Clint Eastwood
Writers: Brian Helgeland (screenplay), Dennis Lehane
Cast: Sean Penn, Tim Robbins, Kevin Bacon
Rated: R
Runtime: 2h 18min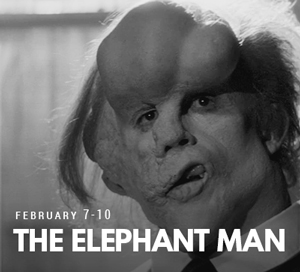 The Elephant Man (1980) Feb 7-10 at 11 PM
A Victorian surgeon rescues a disfigured man scraping a living as a side-show freak. Behind his monstrous façade, there is revealed a person of kindness, intelligence and sophistication.
Director: David Lynch
Writer: Christopher De Vore, Eric Bergren
Cast: Anthony Hopkins, John Hurt, Anne Bancroft
Rated: PG
Runtime: 2h 4min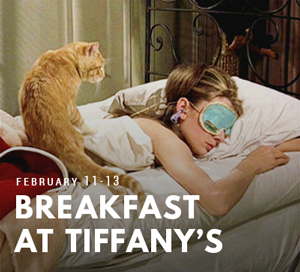 Breakfast at Tiffany's (1961) Feb 11-13 at 10:30 PM
A young New York socialite becomes interested in a young man who has moved into her apartment building, but her past threatens to get in the way.
Director: Blake Edwards
Writer: Truman Capote, George Axelrod
Cast: Audrey Hepburn, George Peppard, Patricia Neal
Rated: NR
Runtime: 1h 55min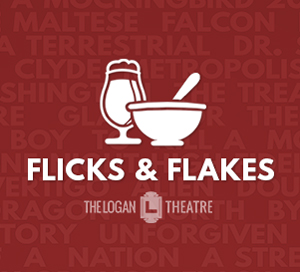 Flicks & Flakes Feb 16, Noon to 4 PM
LoganSquarist presents Flicks & Flakes: The Logan Lounge's monthly binge eating and binge watching event with a complimentary cereal bar, bingo, trivia, and drink specials!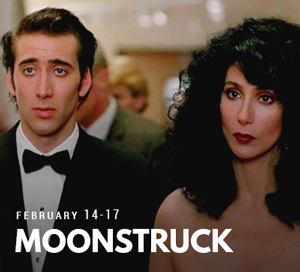 Moonstruck (1987) Feb 14-17 at 11 PM
Loretta Castorini, a bookkeeper from Brooklyn, New York, finds herself in a difficult situation when she falls for the brother of the man she has agreed to marry.
Director: Norman Jewison
Writer: John Patrick Shanley
Cast: Cher, Nicolas Cage, Olympia Dukakis
Rated: PG
Runtime: 1h 42min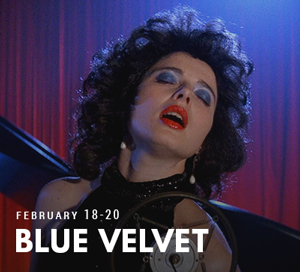 Blue Velvet (1986) Feb 18-20 at 10:30 PM
The discovery of a severed ear in a field leads a man on an investigation related to a mysterious singer and a group of psychopathic criminals who have kidnapped her child.
Directors: David Lynch
Writers: David Lynch
Cast: Isabella Rossellini, Kyle MacLachlan, Dennis Hopper
Rated: R
Runtime: 2h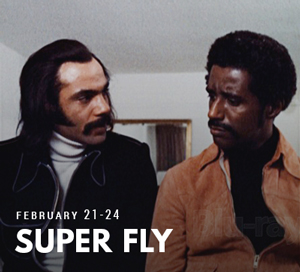 Super Fly (1972) Feb 21-24 at 11 PM
The daily routine of cocaine dealer Priest who wants to score one more super deal and retire.
Director: Gordon Parks Jr.
Writers: Phillip Fenty
Cast: Ron O'Neal, Carl Lee, Sheila Frazier
Rated: R
Runtime: 1h 31min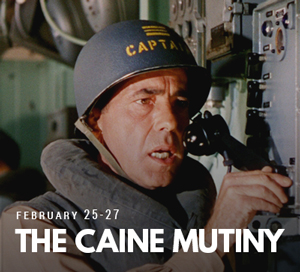 The Caine Mutiny (1954) Feb 25-27 at 10:30 PM
When a U.S. Naval captain shows signs of mental instability that jeopardizes the ship, the first officer relieves him of command and faces court martial for mutiny.

Director: Edward Dmytryk
Writers: Stanley Roberts, Michael Blankfort
Cast: Humphrey Bogart, José Ferrer, Van Johnson
Rated: NR
Runtime: 2h 4min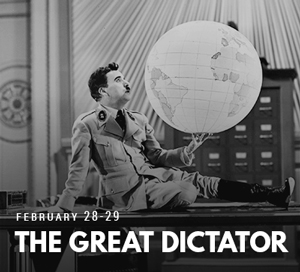 The Great Dictator (1940) Feb 28-28 at 11 PM
Dictator Adenoid Hynkel tries to expand his empire while a poor Jewish barber tries to avoid persecution from Hynkel's regime.

Director: Charles Chaplin
Writers: Charles Chaplin
Cast: Charles Chaplin, Paulette Goddard, Jack Oakie
Rated: NR
Runtime: 2h 5min
Events Overview:
Every Monday, 8:30 PM – Open Mic Comedy (Sign-up at 8 pm)
Every Tuesday, 8 PM – Movie Trivia Night with your hosts, Juli & Jamie!
Sunday, Febuary 2, 7 PM – Groundhog Day Party
Sunday, Febuary 9, 6 PM – Academy Awards Viewing Party
Wednesday, February 12, 7:20 PM – Movie Club: Age of Aquarius
Sunday, Febuary 16, Noon to 4 PM – Flicks & Flakes Cereal and Bingo: Star Trek Edition
Wednesday, February 19, 7 PM – Sinema Obscura
Thursday, Febuary 20, 7 PM – Pre-C2E2 Cosplay Party 2020!
Wednesday, February 12, 7 PM – Sinema Obscura
These February events are brought to you by the Logan Theatre and the following partners: