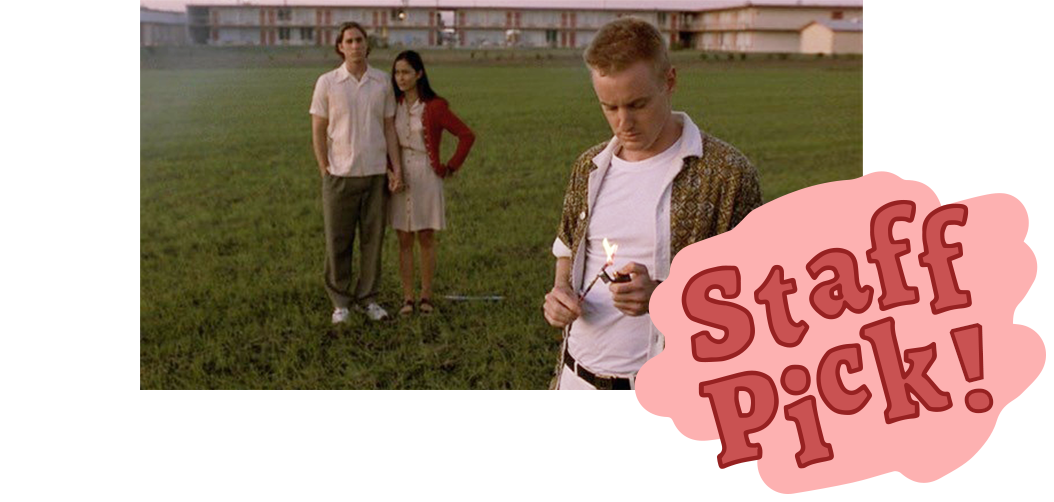 We love all kinds of movies over here, so it's about time we blended a little something personal into our ongoing Late Night at The Logan series. These are the handpicked movies that are fresh on our minds, hit us close to home, or just strike us as a really great time. Read about why each one was selected, and look out for more!
BOTTLE ROCKET
1996 | 1hr 31min | R
Tuesday – Thursday
July 9th – 11th at 11 PM
Recommended by
Ethan Schwabe


A note from Ethan: Bottle Rocket follows Dignan (Owen Wilson), a rather naive amateur criminal trying to convince hist best friend Anthony (Luke Wilson) to pull a heist with him. After a practice heist and the recruiting of a getaway driver, Bob Mapplethorpe, the three friends rob a bookstore, hideout for a while, then attempt a robbery of a cold storage facility. This hilarious adventure is no ordinary heist movie. Enjoy all its quirks and mishaps.
It's always interesting seeing a directorial debut, and to see the beginnings of the adored Wes Anderson is worth its weight in gold. The quintessential Wes Anderson dry wit, bizzare characters, and plan montage are seen here in their infancy. Enjoy what was later perfected, where it started.