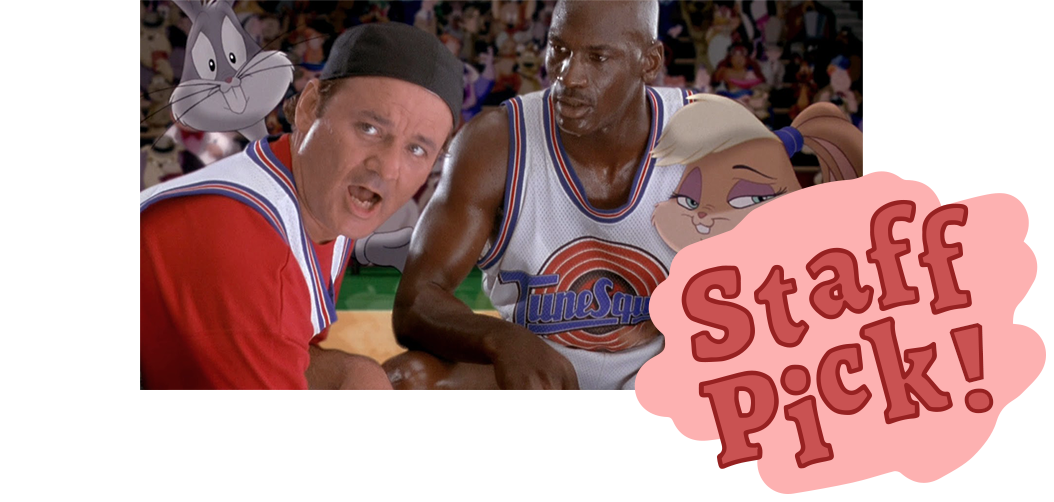 We love all kinds of movies over here, so it's about time we blended a little something personal into our ongoing Late Night at The Logan series. These are the handpicked movies that are fresh on our minds, hit us close to home, or just strike us as a really great time. Read about why each one was selected, and look out for more!
SPACE JAM
1996 | 1hr 28min | PG
Friday – Monday
May 31st – June 3rd at 11 PM
Recommended by
Ariana


In need of a new attraction at Moron Mountain, Mr. Swackhammer, an evil alien theme park owner, send his 5 minions to kidnap the Looney Tunes. Before the aliens are able to do so, Bug Bunny challenges them to a basketball game to decide their fate. The aliens agree but steal talent from NBA players. Bugs Bunny goes on a hunt to recruit Michael Jordan's help.

Here's a note from Ariana: "I think to late 80's and 90's babies this movie is so nostalgic. If you grew up in Chicago this is something I'm sure you've seen and love especially during The Bulls: Michael Jordan Era. Michael Jordan, Bill Murray, and Looney tunes…what's not to enjoy."