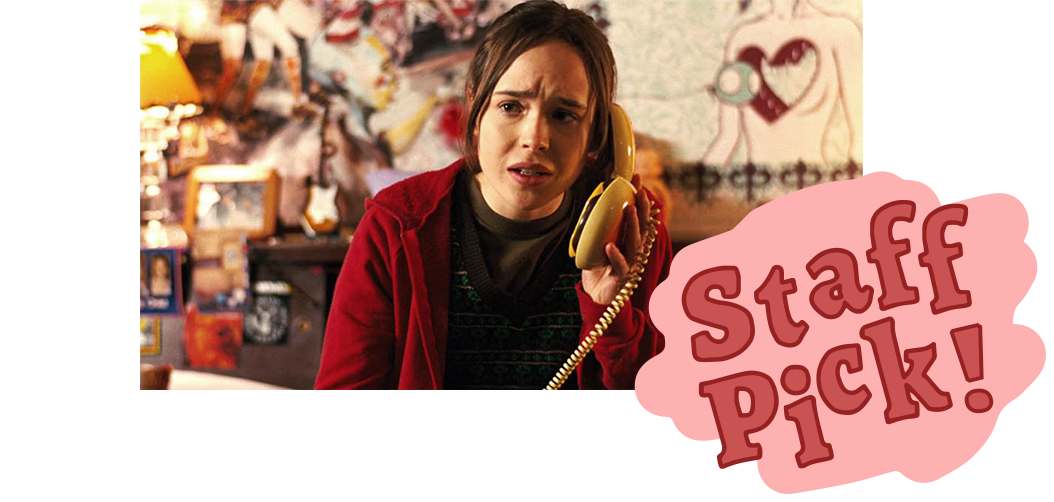 We love all kinds of movies over here, so it's about time we blended a little something personal into our ongoing Late Night at The Logan series. These are the handpicked movies that are fresh on our minds, hit us close to home, or just strike us as a really great time. Read about why each one was selected, and look out for more!
JUNO
2007 | 1hr 36min | PG-13
Friday – Monday
April 19th – 22nd
Recommended by
Morgan Garrity


A note from Morgan: I recommended this movie because this movie changed the way I watched movies for the rest of my life. Juno premiered when I was 11 years old, and I first heard about it when I saw Diablo Cody win the Oscar for Best Original Screenplay for the film in 2008. I was enthralled, and begged my mom to drive me to a theater 45 minutes away from my small town that week. Juno MacGuff was the first time I saw a character who felt like me onscreen. She was young and by no means ready for the grown up situation she had found herself in, but she was strong and patient with a great sense of humor despite the circumstances. What a weird role model I found myself drawn to, and the film set a new standard for the way I expected females to be portrayed on screen. Even when someone's actions or ideals are deemed completely wrong by one standard, being true to their values and who they are will always give them a happy ending. Oh and the SOUNDTRACK. I rolled into adolescence with Kimya Dawson and The Moldy Peaches blasting from my MP3 player, and still hold tightly onto Belle and Sebastian to this day. The movie truly defined so much of me, and the ideals it shared with me were ones I nourished and they grew into a resilient young woman today. I'm excited to share it with you!