Harakiri, Samurai & Seppuku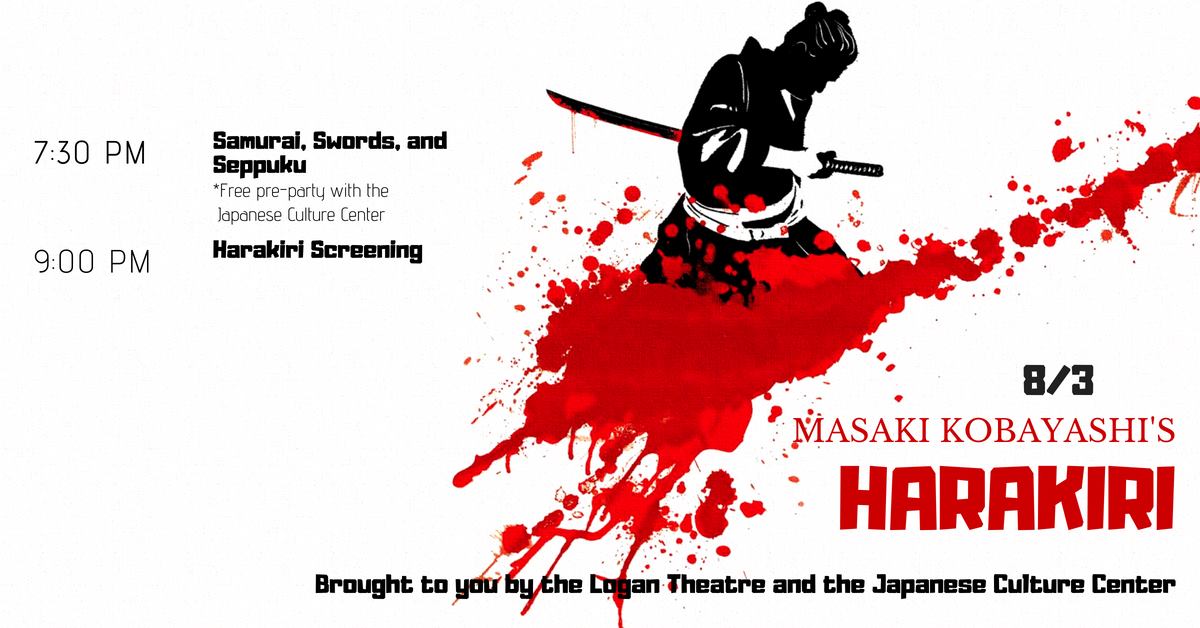 On August 3rd, at 7:30 pm, join the The Logan Theatre, Japanese Culture Center, International Museum of Surgical Science, and Mugai Ryu Chicago for a night of Samurai, Swords, and Seppuku! Those 21+ will also find special sake drinks available for the night! There will also be a Jisei poetry pop-up where Sensei Seiyo, Buddhist lay priest and poet, will write a Jisei / death poem for guests!
7:30 pm - Free pre-party with demonstrations from the Center's Japanese swordsmanship group (Mugai Ryu Chicago), and talks about swords and seppuku (harakiri). Learn more about the history and culture that built Masaki Kobayashi's jidaigeki (period-drama film) Harakiri!
9:00 pm - Masaki Kobayashi's 1962 Harakiri

*This program follows Anatomy of a Fatality: Deep Cuts the night before (8/2) with Japanese Culture Center and International Museum of Surgical Science! Join us for a 2 day exploration of seppuku/harakiri!
Tickets are $10 and available now