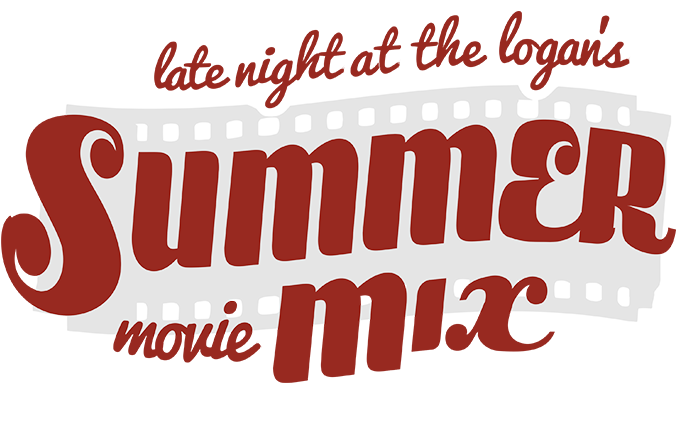 A Late Night at the Logan Series
Tues-Thurs night screenings | Fri-Mon night screenings
Tickets are $9 and available now
Featuring a month long set of must-see Late Night at the Logan films! Check out the schedule below, and don't miss your chance to see some of these knockout musicals on the big screen. Join us early and hang out at our bar or in our Lounge. Partake in something delicious from our special cocktail menu or enjoy any of your favorites from our fully stocked bar.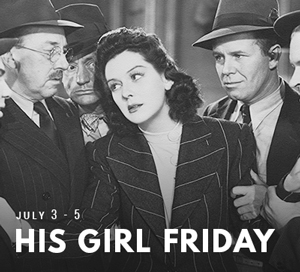 His Girl Friday (1940) Jul 3-5 at 10:30 PM
A newspaper editor uses every trick in the book to keep his ace reporter ex-wife from remarrying.
Director: Howard Hawks
Writers: Charles Lederer, Ben Hecht
Cast: Cary Grant, Rosalind Russell, Ralph Bellamy
Country: United States
Rated: NR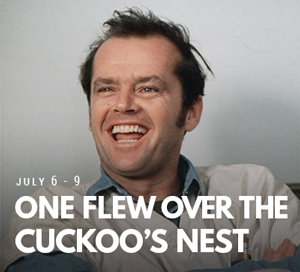 One Flew Over the Cuckoo's Nest (1975) Jul 6-9 at 11 PM
A criminal pleads insanity after getting into trouble again and once in the mental institution rebels against the oppressive nurse and rallies up the scared patients.
Director: Milos Forman
Writers: Lawrence Hauben, Bo Goldman
Cast: Jack Nicholson, Louise Fletcher, Michael Berryman
Country: United States
Rated: R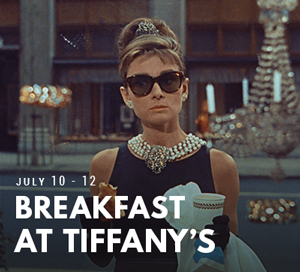 Breakfast at Tiffany's (1961) Jul 10-12 at 10:30 PM
A young New York socialite becomes interested in a young man who has moved into her apartment building, but her past threatens to get in the way.
Director: Blake Edwards
Writers: Truman Capote, George Axelrod
Cast: Audrey Hepburn, George Peppard, Patricia Neal
Country: United States
Rated: NR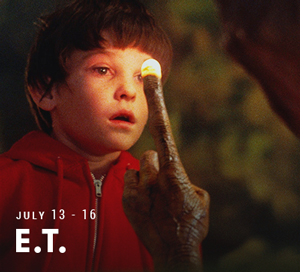 E.T. (1982) Jul 13-16 at 11 PM
A troubled child summons the courage to help a friendly alien escape Earth and return to his home world.
Director: Steven Spielberg
Writer: Melissa Mathison
Cast: Henry Thomas, Drew Barrymore, Peter Coyote
Country: United States
Rated: PG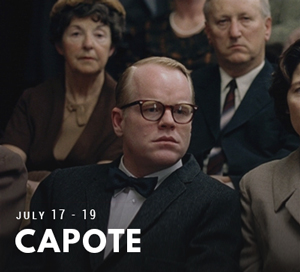 Capote (2005) Jul 17-19 at 10:30 PM
Capote learns of the murder of a Kansas family and decides to write about the case. While researching, he forms a relationship with one of the killers, who is on death row.
Director: Bennett Miller
Writers: Dan Futterman, Gerald Clarke
Cast: Philip Seymour Hoffman, Clifton Collins Jr., Catherine Keener
Country: United States, Canada
Rated: R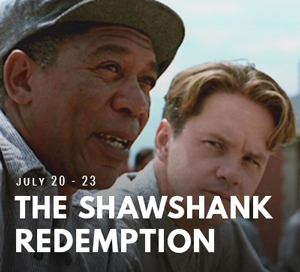 The Shawshank Redemption (1994) Jul 20-23 at 11 PM
Two imprisoned men bond over a number of years, finding solace and eventual redemption through acts of common decency.
Director: Frank Darabont
Writers: Stephen King, Frank Darabont
Cast: Tim Robbins, Morgan Freeman, Bob Gunton
Country: United States
Rated: R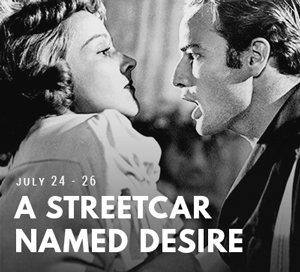 A Streetcar Named Desire (1951) Jul 24-26 at 10:30 PM
Disturbed Blanche DuBois moves in with her sister in New Orleans and is tormented by her brutish brother-in-law while her reality crumbles around her.

Director: Elia Kazan
Writers: Tennessee Williams, Oscar Saul
Cast: Vivien Leigh, Marlon Brando, Kim Hunter
Country: United States
Rated: PG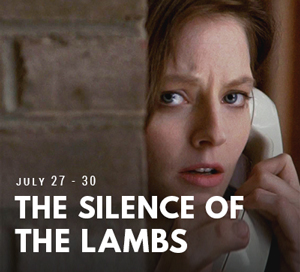 The Silence of the Lambs (1991) Jul 27-30 at 11 PM
A young F.B.I. cadet must receive the help of an incarcerated and manipulative cannibal killer to help catch another serial killer, a madman who skins his victims.
Film Director: Jonathan Demme
Writers: Thomas Harris, Ted Tally
Cast: Jodie Foster, Anthony Hopkins, Lawrence A. Bonney
Country: United States
Rated: R
Events Overview:
Every Monday, 8:30 PM – Open Mic Comedy (Sign-up at 8 pm)
Every Tuesday, 8 PM – Movie Trivia Night with your hosts, Juli & Jamie!
Friday, July 27, 8:30 PM – Burnt City Brewing Beer Party + Silence of the Lambs screening