Tues-Thurs night screenings | Fri-Mon night screenings
Tickets on sale now
Featuring a month long set of must-see Late Night at the Logan films! Check out the schedule below, and don't miss your chance to see some of these classics on the big screen. Join us early and hang out at our bar or in our Lounge. Partake in something delicious from our special cocktail menu or enjoy any of your favorites from our fully stocked bar.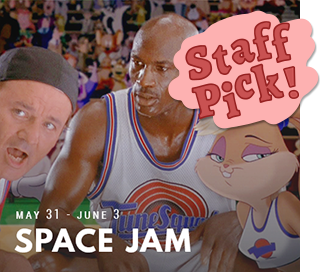 Space Jam (1996) May 31 - June 3 at 11 PM
In a desperate attempt to win a basketball match and earn their freedom, the Looney Tunes seek the aid of retired basketball champion, Michael Jordan.
Director: Joe Pytka
Writers Leo Benvenuti, Steve Rudnick
Cast: Michael Jordan, Wayne Knight, Theresa Randle
Rated: PG
Runtime: 1h 28min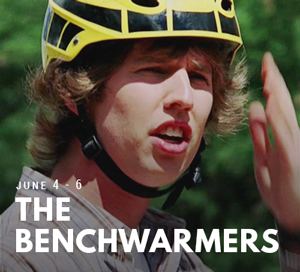 The Benchwarmers (2007) Jun 4-5 at 10:30 PM, Jun 6 at 11 PM
A trio tries to make up for missed opportunities in childhood by forming a 3-player team to compete against Little League squads.
Director: Dennis Dugan
Writer: Allen Covert, Nick Swardson
Cast: David Spade, Jon Heder, Rob Schneider
Rated: PG-13
Runtime: 1h 20min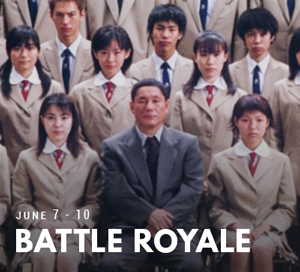 Battle Royale (2000) Jun 7-10 at 11 PM
In the future, the Japanese government captures a class of ninth-grade students and forces them to kill each other under the revolutionary "Battle Royale" act.
Director: Kinji Fukasaku
Writer: Koushun Takami, Kenta Fukasaku
Cast: Tatsuya Fujiwara, Aki Maeda, Tarô Yamamoto
Rated: NR
Runtime: 1h 54min
Language: Japanese audio, English subtitles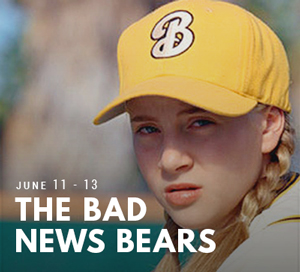 The Bad News Bears (1976) Jun 11-13 at 10:30 PM
An aging, down-on-his-luck ex-minor leaguer coaches a team of misfits in an ultra-competitive California little league.
Director: Michael Ritchie
Writer: Bill Lancaster
Cast: Walter Matthau, Tatum O'Neal, Vic Morrow
Rated: PG
Runtime: 1h 42min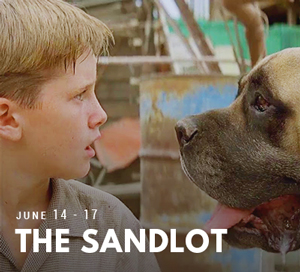 The Sandlot (1993) Jun 14-17 at 11 PM
In the summer of 1962, a new kid in town is taken under the wing of a young baseball prodigy and his rowdy team, resulting in many adventures.
Directors: David Mickey Evans
Writers: David Mickey Evans, Robert Gunter
Cast: Tom Guiry, Mike Vitar, Art LaFleur
Rated: PG
Runtime: 1h 41min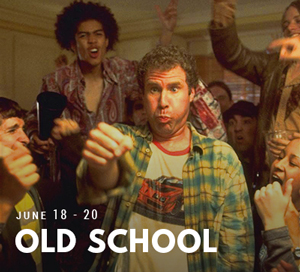 Old School (2003) Jun 18-20 at 10:30 PM
Three friends attempt to recapture their glory days by opening up a fraternity near their alma mater.
Film Director: Todd Phillips
Writers: Court Crandall, Todd Phillips
Cast: Luke Wilson, Vince Vaughn, Will Ferrell
Rated: R
Runtime: 1h 28min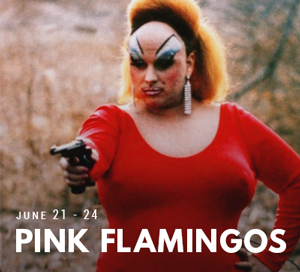 Pink Flamingos (1972) Jun 21-24 at 11 PM
Notorious criminal Divine is up against a sleazy couple who try to humiliate her and seize her tabloid-given title as "The Filthiest Person Alive".
Writer: John Waters
Director: John Waters
Cast: Divine, David Lochary, Mary Vivian Pearce
Rated: NC-17
Runtime: 1h 33min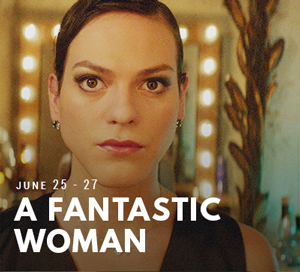 A Fantastic Woman (2017) Jun 25-27 at 10:30 PM
Marina, a transgender woman who works as a waitress and moonlights as a nightclub singer, is bowled over by the death of her older boyfriend.

Director: Sebastián Lelio
Writers: Sebastián Lelio, Gonzalo Maza
Cast: Daniela Vega, Francisco Reyes, Luis Gnecco
Rated: R
Runtime: 1h 44min
Language: Spanish audio, English subtitles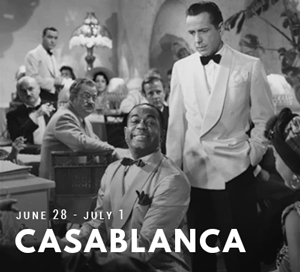 Casablanca (1942) Jun 28 - Jul 1 at 10 PM
A cynical American expatriate struggles with whether or not he should help his former lover and her fugitive husband escape Morocco.

Director: Michael Curtiz
Writers: Julius J. Epstein, Philip G. Epstein
Cast: Humphrey Bogart, Ingrid Bergman, Paul Henreid
Rated: PG
Runtime: 1h 42min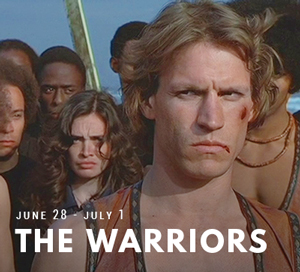 The Warriors (1979) Jun 25-27 at 10:30 PM
A charismatic leader summons the street gangs of NYC in a bid to take it over. When he is killed, The Warriors are falsely blamed while every other gang hunts them down.

Director: Walter Hill
Writers: Sol Yurick, David Shaber
Cast: Michael Beck, James Remar, Dorsey Wright
Rated: R
Runtime: 1h 32min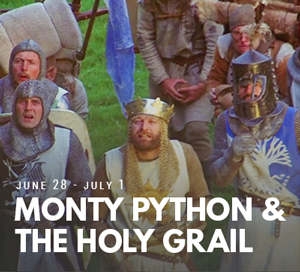 Monty Python and the Holy Grail (1975) Jun 25-27 at 10:30 PM
King Arthur and his Knights of the Round Table embark on a surreal, low-budget search for the Holy Grail, encountering many, very silly obstacles.

Director: Terry Gilliam, Terry Jones
Writers: Graham Chapman, John Cleese
Cast: Graham Chapman, John Cleese, Eric Idle
Rated: PG
Runtime: 1h 31min
Events Overview:
Every Monday, 8:30 PM – Open Mic Comedy (Sign-up at 8 pm)
Every Tuesday, 8 PM – Movie Trivia Night with your hosts, Juli & Jamie!
Wednesday, June 12, 7 PM – Movie Club: the monthly movie showdown in The Logan Lounge
Thursday, June 13, 7 PM – X-Men Dark Phoenix Night with Boulevard Brewing
Wednesday, June 19, 7 PM – Sinema Obscura: meetup for local filmmakers in The Logan Lounge