Kurosawa + Samurai Culture Night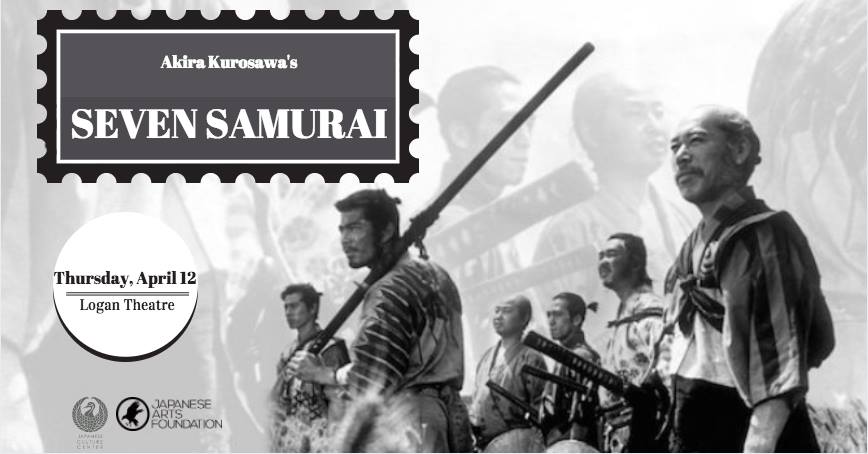 April 12 - Pre-Party: 8:30 - 10:30 pm
Screening of Akira Kurosawa's Seven Samurai: 10:30 pm
Presented with the Japanese Culture Center & Japanese Arts Foundation

Pre-Party: no cover | Film tickets are $9.00 and on sale now.

Join the Japanese Culture Center and Japanese Arts Foundation for a night exploring samurai practice and culture -- followed by a screening of Akira Kurosawa's 1954 masterpiece film, Seven Samurai. See demonstrations and join talks exploring traditional Japanese swordsmanship with Mugai Ryu Chicago and the Aikido Association of America. Learn even more about Budo martial way, history and culture, chat with those involved at The Japanese Culture Center as well as others who share the interest!

Interested in viewing one of the most iconic samurai films of all time with those who carry on its traditions? Don't miss this very special Logan screening and explore samurai culture as it is presented by Kurosawa himself!

*Stay tuned for a special affiliated historic photography exhibition, "The Last Samurai", opening at the Consulate-General of Japan in Chicago and Japanese Culture Center featuring portraits and historical images of the last samurai from the Meiji period. Details forthcoming!