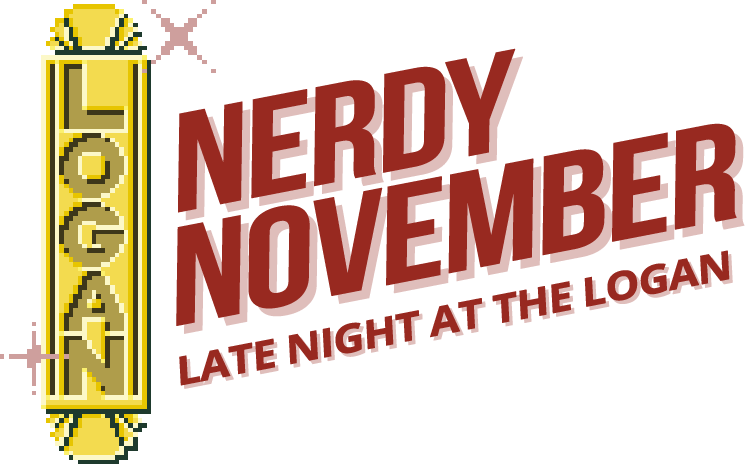 An annual Late Night at the Logan Series
Tues-Thurs night screenings | Fri-Mon night screenings
Tickets are $9 and available now
We are onto our fifth annual Nerdy November series! On November 30th, The Nerdologues will return to the Logan to host a third table-top & video games playtest party, after the success of the previous Alpha and Beta events. As an extra holiday treat, we slipped in a few screenings of Planes, Trains, and Automobiles. Thanksgiving would not be complete without it!

Come early and hang out at our bar or in our Lounge! Partake in something delicious from our special cocktail menu or enjoy any of your favorites from our fully stocked bar.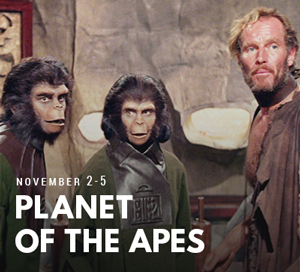 Planet of the Apes (1968) Nov 2-5 at 11 PM
An astronaut crew crash-lands on a planet in the distant future where intelligent talking apes are the dominant species, and humans are the oppressed and enslaved.
Director: Franklin J. Schaffner
Writers: Michael Wilson, Rod Serling
Cast: Charlton Heston, Roddy McDowall, Kim Hunter
Country: United States
Rated: G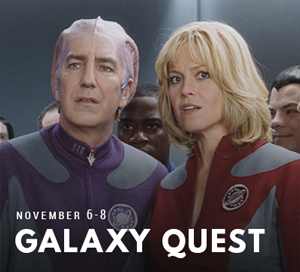 Galaxy Quest (1999) Nov 6-8 at 10:30 PM
The cast of a space opera tv series have to act as their roles when an alien race needs their help. However, they also have to defend both Earth and the alien race from a reptilian warlord.
Director: Dean Parisot
Writer: David Howard, David Howard
Cast: Tim Allen, Sigourney Weaver, Alan Rickman
Country: United States
Rated: PG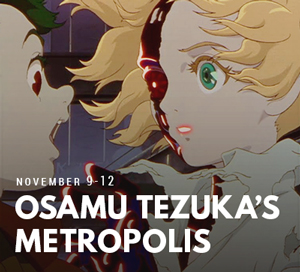 Osamu Tezuka's Metropolis (2001) Nov 9-12 at 11 PM
Kenichi and his uncle Shunsaku Ban must find the mystery behind robot girl Tima.
Director: Rintaro
Writer: Osamu Tezuka, Katsuhiro Ôtomo
Cast: Toshio Furukawa, Scott Weinger, Yuka Imoto
Country: Japan
Rated: PG-13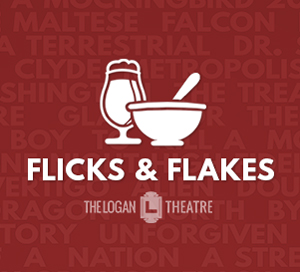 Flicks & Flakes Nov 11, Noon to 4 PM
LoganSquarist presents Flicks & Flakes: The Logan Lounge's monthly binge eating and binge watching event! Complimentary cereal bar, bingo, Gilmore Girls trivia, and drink specials!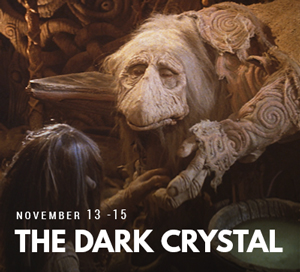 The Dark Crystal (1982) Nov 13-15 at 10:30 PM
On another planet in the distant past, a Gelfling embarks on a quest to find the missing shard of a magical crystal, and so restore order to his world.
Director: Jim Henson, Frank Oz
Writers: David Odell, Jim Henson
Cast: Jim Henson, Kathryn Mullen, Frank Oz
Country: United States / United Kingdom
Rated: PG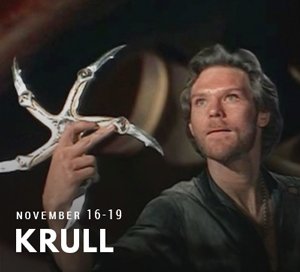 Krull (1983) Nov 16-19 at 11 PM
A prince and a fellowship of companions set out to rescue his bride from a fortress of alien invaders who have arrived on their home planet.
Director: Peter Yates
Writers: Stanford Sherman
Cast: Ken Marshall, Lysette Anthony, Freddie Jones
Country: United States / United Kingdom
Rated: PG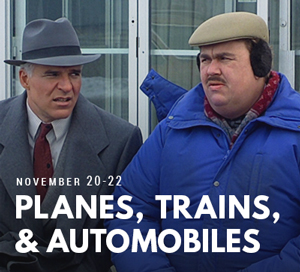 Planes, Trains, & Automobiles (1987) Nov 20-22 at 10:30 PM
A man must struggle to travel home for Thanksgiving with an obnoxious slob of a shower curtain ring salesman as his only companion.
Director: John Hughes
Writers: John Hughes
Cast: Steve Martin, John Candy, Laila Robins
Country: United States
Rated: R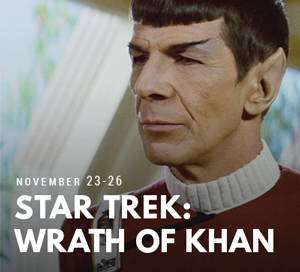 Star Trek: The Wrath of Khan (1982) Nov 23-26 at 11 PM
With the assistance of the Enterprise crew, Admiral Kirk must stop an old nemesis, Khan Noonien Singh, from using the life-generating Genesis Device as the ultimate weapon.
Director: Nicholas Meyer
Writers: Gene Roddenberry, Harve Bennett
Cast: William Shatner, Leonard Nimoy, DeForest Kelley
Country: United States
Rated: PG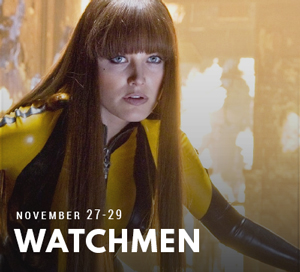 Watchmen (2009) Nov 27-29 at 10:30 PM
In 1985 where former superheroes exist, the murder of a colleague sends active vigilante Rorschach into his own sprawling investigation.

Director: Zack Snyder
Writers: David Hayter, Alex Tse
Cast: Jackie Earle Haley, Patrick Wilson, Carla Gugino
Country: United States
Rated: R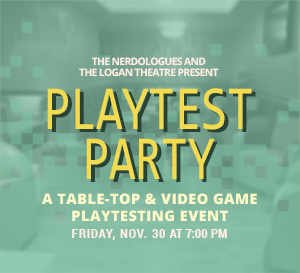 The Logan's Annual Playtest Party Nov 30 at 7 PM
The Logan Theatre and The Nerdologues bring you Playtest Party: a night of mid-stage game testing in our bar and lounge!
Events Overview:
Every Monday, 8:30 PM – Open Mic Comedy (Sign-up at 8 pm)
Every Tuesday, 8 PM – Movie Trivia Night with your hosts, Juli & Jamie!
Friday, November 9, 7 PM – Chicago Irish Film Festival presents The Drummer and the Keeper
Sunday, November 11, Noon to 4 PM – Flicks & Flakes Cereal and Bingo
Wednesday, November 14, 7 PM – Sinema Obscura
Wednesday, November 21, 7 PM – Movie Club Variety
Wednesday, November 28, 6 PM – Hands Occupied in the Lounge
Thursday, November 29, 7 PM – Project Vida Speed Dating
Friday, November 30, 7 PM – The Logan's Annual Playtest Party
Nerdy November is brought to you by the Logan Theatre and the following partners: