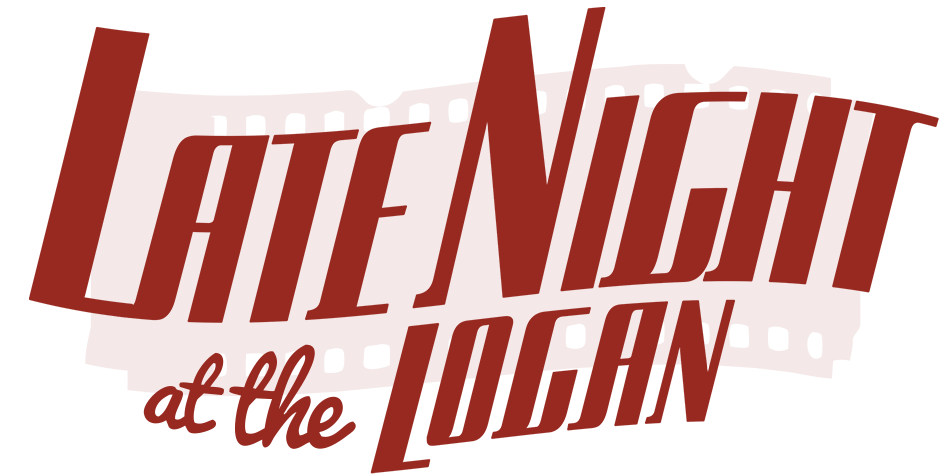 Tues-Thurs night screenings | Fri-Mon night screenings
Tickets on sale now
Featuring a month long set of must-see Late Night at the Logan films! Check out the schedule below, and don't miss your chance to see some of these classics on the big screen. Join us early and hang out at our bar or in our Lounge. Partake in something delicious from our special cocktail menu or enjoy any of your favorites from our fully stocked bar.
Back to School (1986) Sept 3-5 at 10:30 PM
To help his discouraged son get through college, an obnoxious rich businessman enters the school as a student himself.
Director: Alan Metter
Writers: Rodney Dangerfield, Greg Fields
Cast: Rodney Dangerfield, Sally Kellerman, Burt Young
Rated: PG-13
Runtime: 1h 36min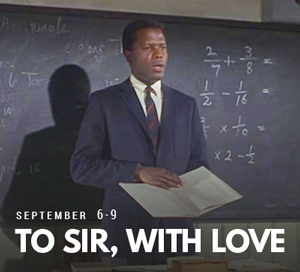 To Sir, With Love (1967) Sept 6-9 at 11 PM
Idealistic engineer-trainee and his experiences in teaching a group of rambunctious white high school students from the slums of London's East End.
Director: James Clavell
Writers: E.R. Braithwaite, James Clavell
Cast: Sidney Poitier, Judy Geeson, Christian Roberts
Rated: NR
Runtime: 1h 45min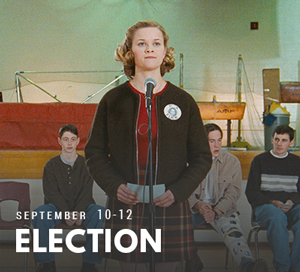 Election (1999) Sept 13-16 at 10:30 PM
A teacher's life complicates as he works with a particularly obsessive overachiever determined to become student body president.
Director: Alexander Payne
Writer: Tom Perrotta (novel), Alexander Payne
Cast: Matthew Broderick, Reese Witherspoon, Chris Klein
Rated: R
Runtime: 1h 43min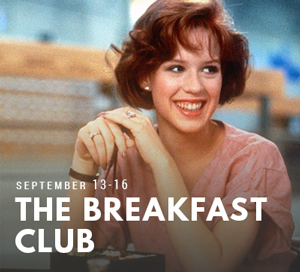 The Breakfast Club (1985) Sept 13-16 at 11 PM
Five high school students meet in Saturday detention and discover how they have a lot more in common than they thought.
Directors: John Hughes
Writers: John Hughes
Cast: Emilio Estevez, Judd Nelson, Molly Ringwald
Rated: R
Runtime: 1h 37min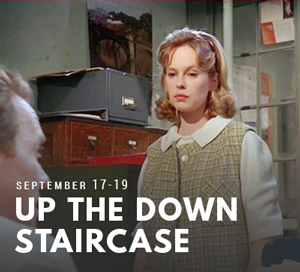 Up the Down Staircase (1967) Sept 17-19 at 10:30 PM
The experiences of a young female English teacher in an inner-city New York high school.
Film Director: Robert Mulligan
Writers: Bel Kaufman, Tad Mosel
Cast: Patrick Bedford, Sandy Dennis, Eileen Heckart
Rated: NR
Runtime: 2h 4min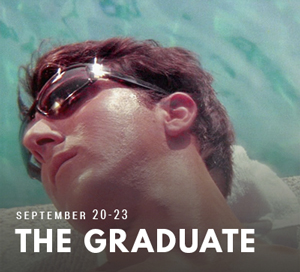 The Graduate (1967) Sept 20-23 at 11 PM
A disillusioned college graduate finds himself torn between his older lover and her daughter.
Writer: Mike Nichols
Director: Calder Willingham, Buck Henry
Cast: Dustin Hoffman, Anne Bancroft, Katharine Ross
Rated: PG
Runtime: 1h 46min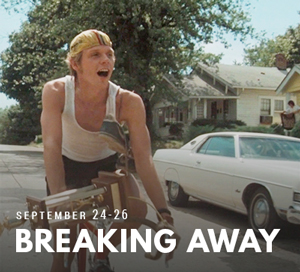 Breaking Away (1979) Sept 24-26 at 10:30 PM
A small-town boy obsessed with the Italian cycling team vies for the affections of a college girl.

Director: Peter Yates
Writers: Steve Tesich
Cast: Dennis Christopher, Dennis Quaid, Daniel Stern
Rated: PG
Runtime: 1h 41min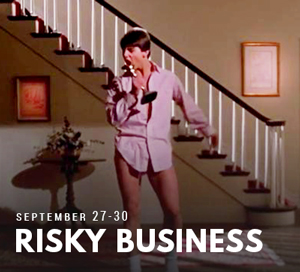 Risky Business (1983) Sept 27-30 at 11 PM
A Chicago teenager is looking for fun at home while his parents are away, but the situation quickly gets out of hand.

Director: Paul Brickman
Writers: Paul Brickman
Cast: Tom Cruise, Rebecca De Mornay, Joe Pantoliano
Rated: R
Runtime: 1h 39min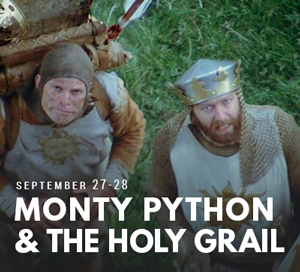 Monty Python & The Holy Grail (1975) Sept 27-28
King Arthur and his Knights of the Round Table embark on a surreal, low-budget search for the Holy Grail, encountering many, very silly obstacles.

Director: Terry Gilliam, Terry Jones
Writers: Graham Chapman, John Cleese
Cast: Graham Chapman, John Cleese, Eric Idle
Rated: PG
Runtime: 1h 31min
Events Overview:
Every Monday, 8:30 PM – Open Mic Comedy (Sign-up at 8 pm)
Every Tuesday, 8 PM – Movie Trivia Night with your hosts, Juli & Jamie!
Wednesday, September 11, 7 PM – Movie Club: the monthly movie showdown in The Logan Lounge
Friday, September 13, 5:30 PM – Soiree: the monthly movie showdown in The Logan Lounge
Wednesday, September 18, 7 PM – Sinema Obscura: meetup for local filmmakers in The Logan Lounge