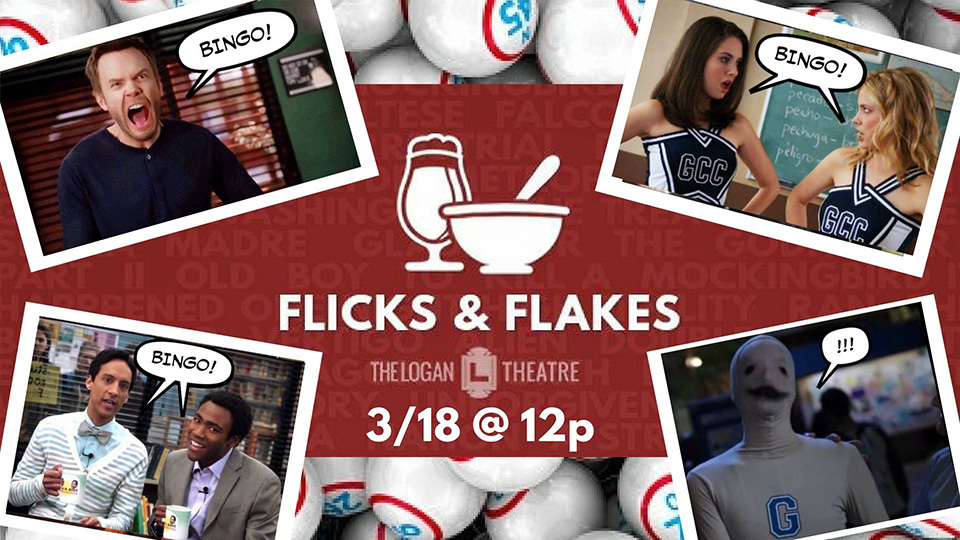 Sunday, March 18 | Noon - 4 PM
LoganSquarist presents Flicks & Flakes: The Logan Lounge's monthly binge eating and binge watching event. Binge eat from our free cereal bar while we binge watch COMMUNITY!
Between episodes, we'll be calling classic BINGO and challenging your memory with Community trivia. Winners get raffle tickets to one of our Grand Prizes.

Remember to bring:
- Lucky bingo charms
- Donation to North Side Housing and Supportive Services
- Big appetite
- Sunday Funday sunny disposition

There's no cover, but we encourage you to bring a box of cereal or other breakfast staple with you to trivia to donate to North Side Housing of Chicago. For every donation you bring, you'll get a bonus raffle ticket for prizes.