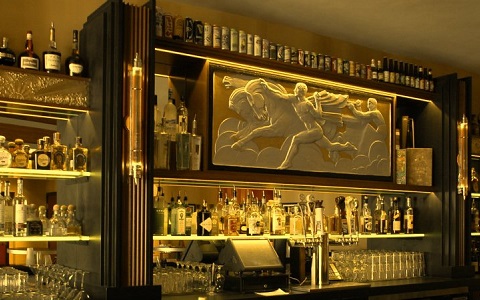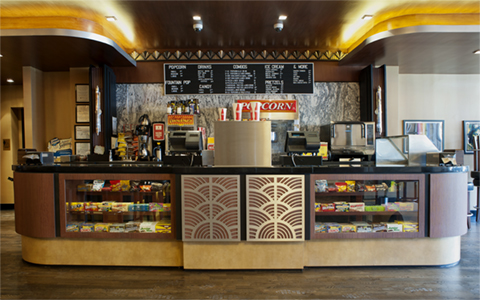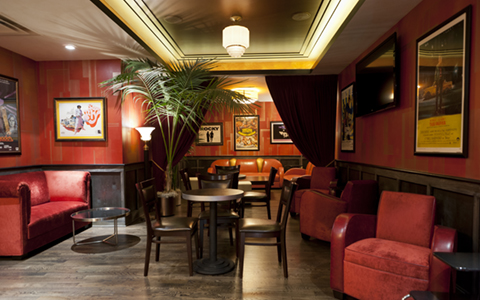 COCKTAIL SPECIALS
December 2018
Ghosts of Christmas Yet To Come
Absolut Elyx, Cold Brew Coffee, Kahlua, Branca Menta
Mogwai
Rum, Lime, Simple Syrup
A Few Laughs
Ezra Brooks Rye, Fernet Branca, Sweet Vermouth, Demerera
Penguin Missle
Koval Barrel Aged Gin, Campari, Vermouth
South Pole Elf
Old Crow, Honey Syrup, Hot Tea
Apocalypse Punch
Tequila, Lime, Triple Sec, Grenadine
FEATURED BEER
December 2018
Revolution Brewing Company
Fistmas
A holiday red ale steeped with ginger & orange peel, featuring notes of fresh-baked bread, caramel, and stone fruit along with holiday cheer.

Anti-Hero 19 oz
Revolution's flagship. A supremely aromatic, crisp, and drinkable IPA.

Cross of Gold
Easy drinking golden ale. Brewed to be crisp with wheat malt and a delicate hop finish.
ON THE MENU YEAR-ROUND

Beverages
Fountain Drinks, Icees, Smart Water, Vitamin Water, Honest Tea, Hot Coffee, Hot Tea, Hot Cocoa
Red or White Wine, and a variety of Beer selections by the bottle, can, and on draft

Bites
Popcorn (Extra butter avail.), Personal Pizza (Cheese, Sausage, Pepperoni), Chicken Tenders, Mac & Cheese Bites, Nachos, Chips, Bavarian Pretzel, Grilled Cheese Pretzel, Cheddar Jalapeño Pretzel, Turkey Provolone Pretzel, Pretzel Dog

Desserts
Candy by the Box, Ice Cream Bars, Magnum Bars, Diana's Frozen Bananas