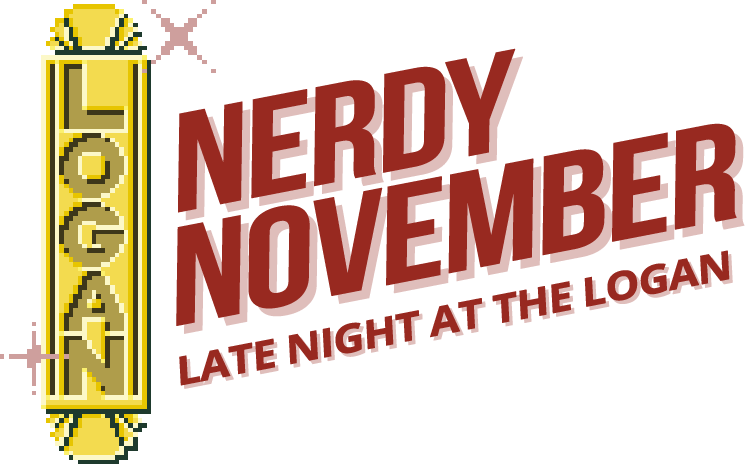 An annual Late Night at the Logan Series
Tues-Thurs night screenings | Fri-Mon night screenings
Tickets are $9 and available now
We are onto our sixth annual Nerdy November series! On November 30th, The Nerdologues will return to the Logan for this year's table-top & video games playtest party, after the success of the previous Alpha and Beta events. As an extra holiday treat, we slipped in a few screenings of Planes, Trains, and Automobiles. Thanksgiving would not be complete without it!

Come early and hang out at our bar or in our Lounge! Partake in something delicious from our special cocktail menu or enjoy any of your favorites from our fully stocked bar.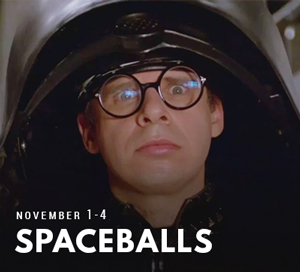 Spaceballs (1987) Nov 1-4 at 11 PM
A rogue pilot and his sidekick must come to the rescue of a Princess and save the galaxy from a ruthless race of beings known as Spaceballs.
Director: Mel Brooks
Writers: Mel Brooks, Thomas Meehan
Cast: Mel Brooks, John Candy, Rick Moranis
Country: United States
Rated: PG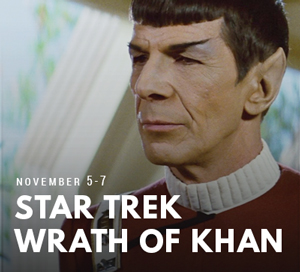 Star Trek: The Wrath of Khan (1982) Nov 5-7 at 10:30 PM
With the assistance of the Enterprise crew, Admiral Kirk must stop an old nemesis, Khan Noonien Singh, from using the life-generating Genesis Device as the ultimate weapon.
Director: Nicholas Meyer
Writers: Gene Roddenberry, Harve Bennett
Cast: William Shatner, Leonard Nimoy, DeForest Kelley
Country: United States
Rated: PG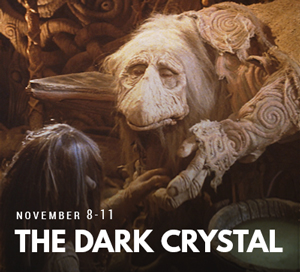 The Dark Crystal (1982) Nov 8-11 at 11 PM
On another planet in the distant past, a Gelfling embarks on a quest to find the missing shard of a magical crystal, and so restore order to his world.
Director: Jim Henson, Frank Oz
Writers: David Odell, Jim Henson
Cast: Jim Henson, Kathryn Mullen, Frank Oz
Country: United States / United Kingdom
Rated: PG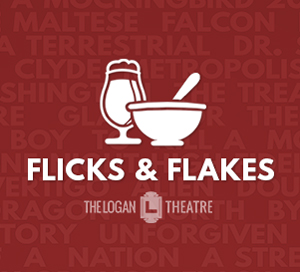 Flicks & Flakes Nov 10, Noon to 4 PM
LoganSquarist presents Flicks & Flakes: The Logan Lounge's monthly binge eating and binge watching event! Complimentary cereal bar, TV series viewing, classic bingo, and drink specials!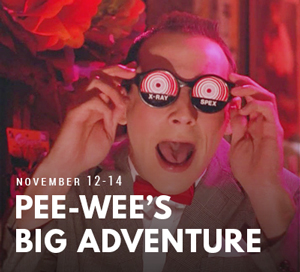 Pee-Wee's Big Adventure (1985) Nov 12-14 at 10:30 PM
When eccentric man-child Pee-wee Herman gets his beloved bike stolen in broad daylight, he sets out across the U.S. on the adventure of his life.
Director: Tim Burton
Writers: Phil Hartman, Paul Reubens
Cast: Paul Reubens, Elizabeth Daily, Mark Holton
Country: United States
Rated: PG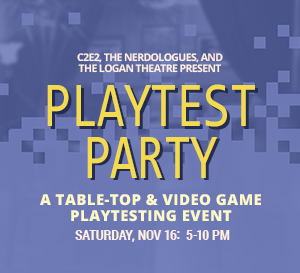 The Logan's Annual Playtest Party Nov 16 at 5 PM
C2E2, The Nerdologues, and The Logan Theatre bring you Playtest Party: a night of mid-stage game testing in our bar and lounge! It's an open house - come for a few games, stay for the whole lot!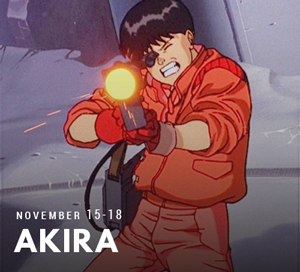 Akira (1988) Nov 15-18 at 11 PM
A secret military project endangers Neo-Tokyo when it turns a biker gang member into a rampaging psychic who can only be stopped by teenagers and a group of psychics.
Director: Katsuhiro Ôtomo
Writers: Katsuhiro Ôtomo, Izô Hashimoto
Cast: Mitsuo Iwata, Nozomu Sasaki, Mami Koyama
Country: Japan
Rated: R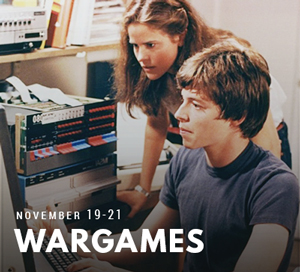 WarGames (1983) Nov 19-21 at 10:30 PM
A young man finds a back door into a military central computer in which reality is confused with game-playing, possibly starting World War III.
Director: John Badham
Writers: Lawrence Lasker, Walter F. Parkes
Cast: Matthew Broderick, Ally Sheedy, John Wood
Country: United States
Rated: PG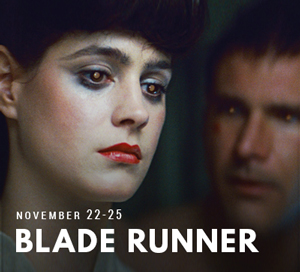 Blade Runner (Final Cut) Nov 22-25 at 11 PM
A blade runner must pursue and terminate four replicants who stole a ship in space, and have returned to Earth to find their creator.
Director: Ridley Scott
Writers: Hampton Fancher, David Webb Peoples
Cast: Harrison Ford, Rutger Hauer, Sean Young
Country: United States
Rated: R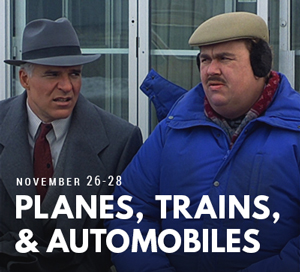 Planes, Trains, & Automobiles (1984) Nov 26-28 at 10:30 PM
A man must struggle to travel home for Thanksgiving with an obnoxious slob of a shower curtain ring salesman as his only companion.
Director: John Hughes
Writer: John Hughes
Cast: Steve Martin, John Candy, Laila Robins
Country: United States
Rated: R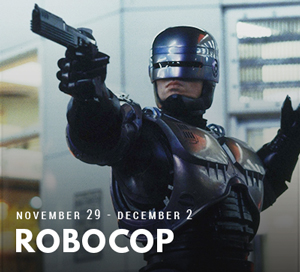 RoboCop (1987) Nov 29 - Dec 2 at 11 PM
In a dystopic Detroit, a terminally wounded cop returns to the force as a powerful cyborg haunted by submerged memories.

Director: Paul Verhoeven
Writers: Edward Neumeier, Michael Miner
Cast: Peter Weller, Nancy Allen, Dan O'Herlihy
Country: United States
Rated: R
Events Overview:
Every Monday, 8:30 PM – Open Mic Comedy (Sign-up at 8 pm)
Every Tuesday, 8 PM – Movie Trivia Night with your hosts, Juli & Jamie!
Sunday, November 10, Noon to 4 PM – Flicks & Flakes Cereal and Bingo
Wednesday, November 13, 7 PM – Movie Club
Saturday, November 16, 5-10 PM – The Logan's Annual Playtest Party
Wednesday, November 20, 7 PM – Sinema Obscura
Thursday, November 21, 7 PM – Project Vida Speed Dating
Nerdy November is brought to you by the Logan Theatre and the following partners: